Thermal exhaust air purification systems - mobile - rent
Thermal and catalytic exhaust air purification plants, activated carbon filters.
Fast mobilization from stock. Take advantage of our attractive rental service and attractive delivery times.
Give us a call, we have the right system for your project.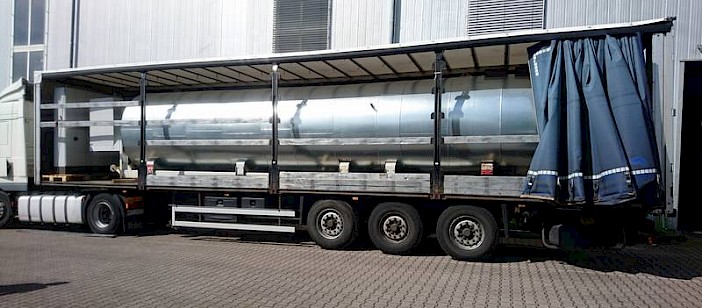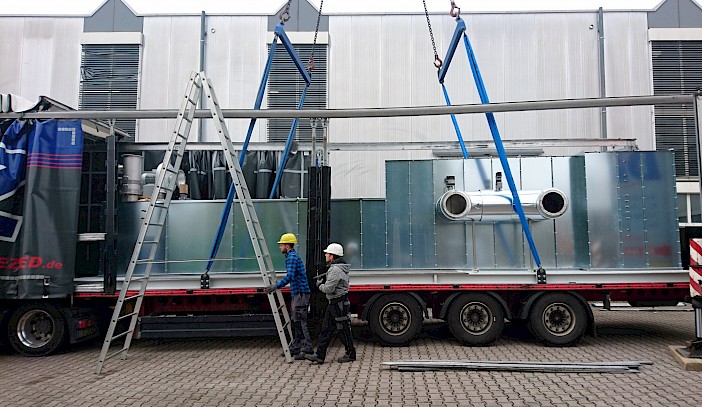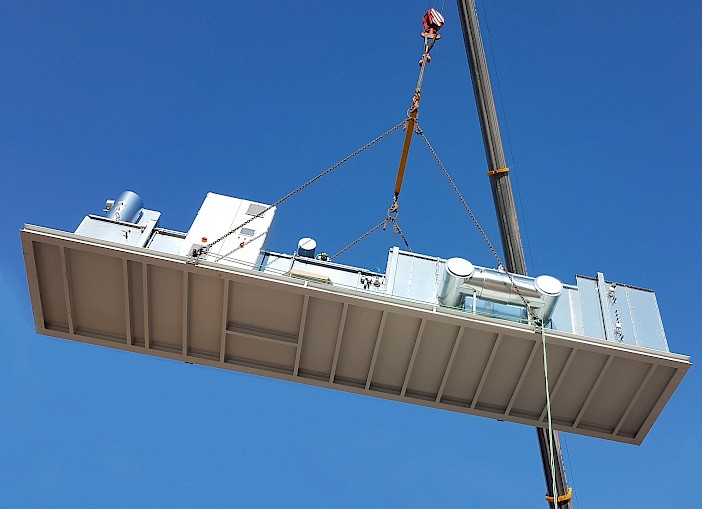 Catalytic exhaust air purification system - type KAT 15.000 / container construction
Just in time for the start of production, the catalytic exhaust air purification system is brought to its place of use with the crane.
In autothermal operation, the system frees 15,000 m³ / h of exhaust air from pollutants and odors.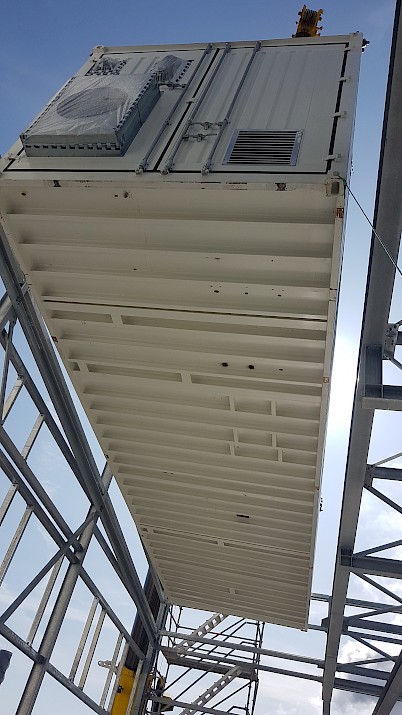 Catalytic Exhaust air purification system (1,000 m³ / h)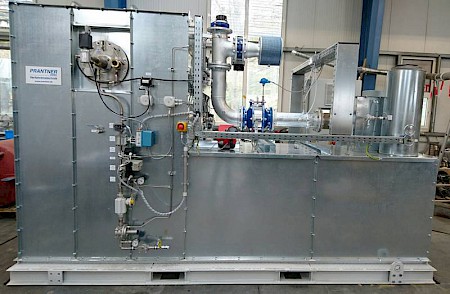 More innovation, less space required
Catalytic exhaust air treatment system (RCO) type Kat 1,000-2S with clear advantage matrix pre-assembled on steel frame, robust special heat exchanger system, less space required than comparable systems, unrestricted accessibility for operation and maintenance, individually adaptable to changing Use cases by bulk material catalyst.
Concentrator and catalytic exhaust gas purification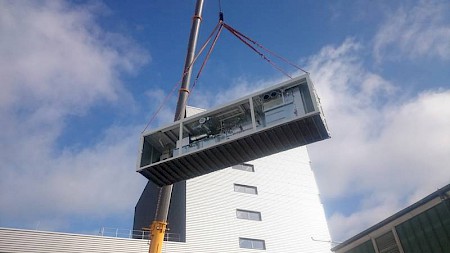 25,000 m³ / h VOC-loaded exhaust gas from an industrial plant is efficiently cleaned with this container module. This system again ensures the highest customer satisfaction.
Concentration and catalytic afterburning (50,000 m³ / h) in container construction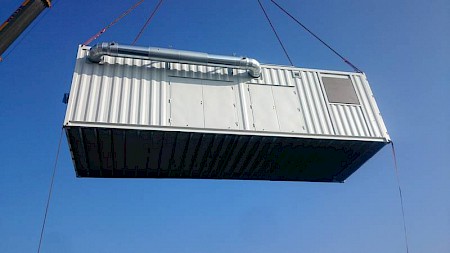 50,000 m³ / h of solvent-contaminated exhaust air (VOC) from paint shops of an automotive supplier can be efficiently cleaned with this Prantner plant. The autothermal operating point is <0.5 g / m³.
Groundwater remediation Stuttgart 21 - Germany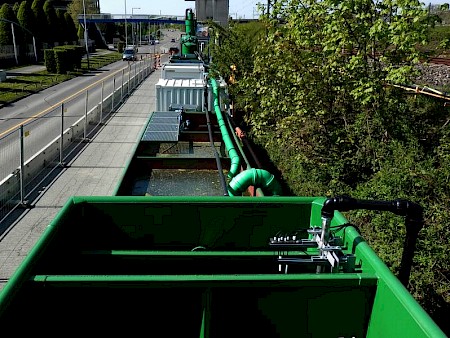 Prantner supplies plant for construction water retention and groundwater remediation for project Stuttgart 21.
In addition to the sedimentation of suspended matter hydrocarbons (HC), CHC and oils are eliminated in the system. Oil-containing wastewater from a construction vehicle cleaning is also processed in the plant. Equipped with PLC and remote monitoring, the system runs 24 hours a day fully automatically.
Regenerative Thermal Oxidizer, RTO
Up to 8,000 m³ / h of polluted exhaust air are efficiently cleaned in the 2-bed system supplied by Prantner. The system is equipped with an integrated peak storage system.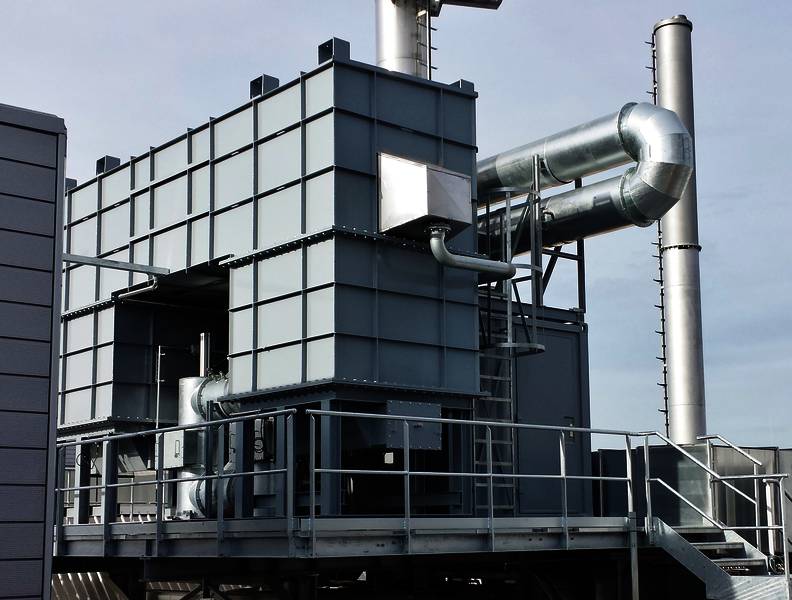 Thermal oxidizer for VOC elimination - TO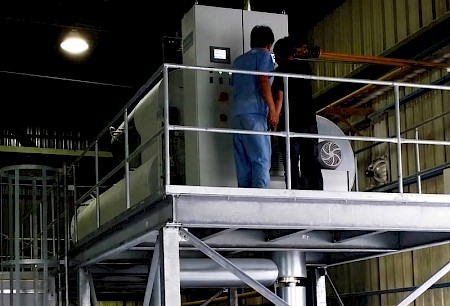 Prantner TO compact series: TNV 1.500-U is gaining worldwide acceptance. Following projects in Europe, a TO from Prantner in Shanghai / China is now providing the best exhaust air values.
Regenerative thermal oxidizer (RTO)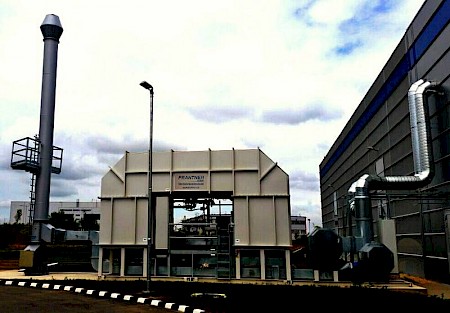 Regenerative Thermal Afterburning system (RTO)
Prantner supplies regenerative thermal exhaust air cleaning system for VOC elimination for 8,000 - 12,000 m³ / h for customers from the automotive industry in Eastern Europe.
Regenerative Thermal Oxidizer (RTO)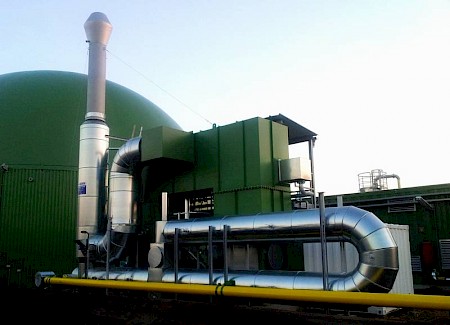 Prantner supplies RTO for efficient exhaust air treatment in biogas aftertreatment / low gas purification for customer to Germany / Berlin. Process air quantity of 600 - 3,000 Nm³ / h, insensitive to concentration and volumetric flow fluctuations, excellent controllability at concentration peaks.
No primary energy required during operation (autothermal mode), UEG concentration up to 25%, lean gas volumes up to 360 Nm³ / h and max. 6 vol.% CH4, integrated hot gas discharge for use of residual heat (production of thermal oil, hot water optional).
Meets all emission requirements according to German Law.
Catalytic exhaust air purification system
Catalytic exhaust air purification plant at the factory acceptance. This type of Prantner Kat 500 system has proven itself in more than 800 applications. Here in the picture with 2 open flanks for integration into a remediation plant.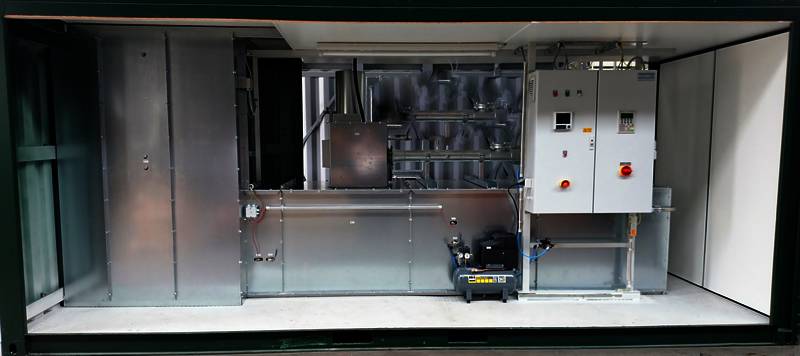 Largest biogas plant in Switzerland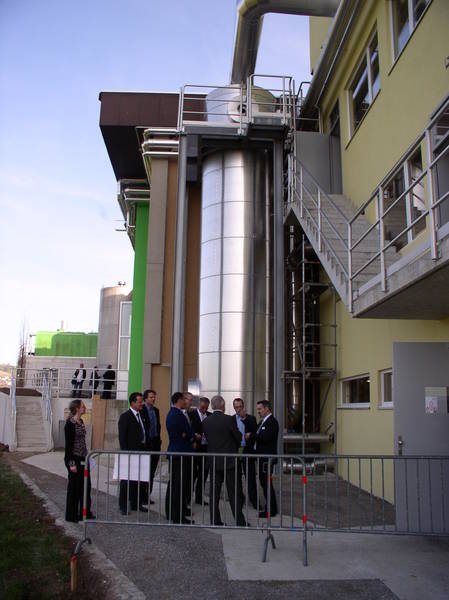 Inauguration ceremony. Prantner GmbH Verfahrenstechnik supplied a nitrogen discharge plant for ammonium elimination via its contract dealer, Villiger-Systemtechnik AG. Consisting of a desorption plant with exhaust air purification via catalytic oxidation.
IFAT Entsorga
Environment Minister Tanja Gönner gathers information on innovative environmental technology at the booth of Prantner GmbH Verfahrenstechnik.